Techno Functional vs Business Analyst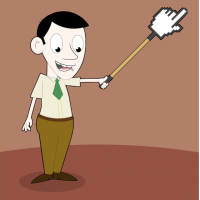 DatabaseHead
CSM, ITIL x3, Teradata Assc, MS SQL Server, Project +, Server +, A+, N+, MS Project, CAPM, RMP
Member
Posts: 2,518
■■■■■■■■■□
Just curious if you have heard of the role or title called techno functional.  I've sort of been coining myself as a BA in years past, but the more research I do the more I believe I fall into the techno functional bucket.  

See below.

VBA, SQL and other forms of SQL and BI scripting. 
BI solutioning, developing including managing server side applications, both customer built and COTS.  
Strong understanding of most business verticals, including supply chain, finance, accounting, operations....
Experiencing engaging senior executive level through operational folks
Design and architect data models and bi solutions
Project management

I feel the BA designations limits me to requirements capture and review........   

I just started a new gig, all is well.  Just curious if anyone finds themselves in this situation, maybe in a different role. 

In this new role, data design, reporting development, analysis, project management, server admin.