Moving on to other technologies, languages, etc.....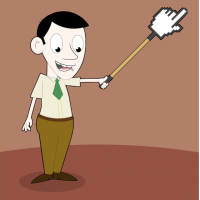 DatabaseHead
Member
Posts: 2,747
■■■■■■■■■■
Just curious how you manage what you desire to learn and what you are already into.  For example:  Let's say employee A works with C# everyday, it's essentially what gets them paid 100,000+.  However......  They want to learn more but they know they still have a ways to go to become an expert in .Net.  

What's your approach?  

Do you stick with what got you were you are and continue to make bank, increasing as your skills increase or do you feel adding additional skills is a better play?   I can see both lines of thinking and believe there isn't a right or wrong answer.  Maybe one is better than another for certain people......

I personally leaning on the skill that got me where I am, even if I feel I'm 80-90% maxed out I can still learn more variants of that skill and continue to hone challenging concepts.  

Thoughts?