What are your most important soft skills?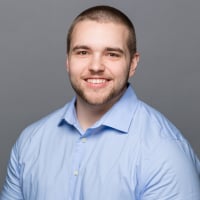 Infosec_Sam
Admin
Posts: 527
Admin
I stumbled upon
this podcast
this morning and found it to have some pretty good insights. It's under 10 minutes, so it's a pretty quick listen. It talks all about how hard skills and tools can be taught in a few days, but soft skills are much more difficult to train, and therefore are much more valuable to have. The ability to communicate technical problems to non-technical personnel is huge in this field, and it can make the difference between a promotion into IT management and being stuck in a technical role. Another topic the host spoke about was the ability to work as a team, and I think that skill doesn't always get the attention it deserves. Granted, a bad experience in a team can ruin the idea for many folks, but a group of people who really synergize with each other can have a big impact on their organization.
So, what do you think are the most important soft skills to have? I'd love to see your thoughts below.
Full podcast here »