Capella Master of Science in Information Assurance & Cybersecurity w/ Network Defense CISSP credit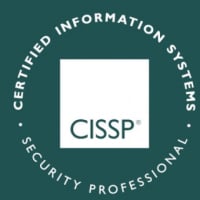 filkenjitsu
Member
Posts: 564
■■■■□□□□□□
Capella
 Master of Science in Information Assurance & Cybersecurity w/ Network Defense CISSP credit
Anyone familiar with the CISSP transfer credits and what courses are waived by having a CISSP? Any luck with CISM as well? Thanks for any info you have or personal experiences! (my work will pay 100% for this degree, FYI):
Apply Your CISSP® Certification
Have your CISSP? Your Master of Science in Information Assurance and Cybersecurity degree could be up to 40% complete¹.
Transfer Credits
There are many ways to 
reduce tuition costs
, including 
transferring credits
 which may help save time and money. You can transfer up to 12 credits into this specialization.
I found this statement attached to the BS in IT, Information Assurance & Cybersecurity description page - says 5 courses max through documented credit from CISSP / CISM, etc:
*Savings inclusive of fees charged by 
Capella
 to evaluate and award academic credit for your prior learning. The documented credit fee of $50 is assessed each quarter you request documented credit. 
Capella
 reserves the right to change fees at any time. Learners who submit IAS-IT documented credit for the CISSP, CISM, CISA, CEH and SSCP may only be awarded a maximum of 5 courses through documented credit. They are able to submit regular petitions for the remaining credits allowed for PLA in their curriculum.
Capella University
 Master of Science in Information Assurance & Cybersecurity w/ Network Defense Specialization
Core courses:
IAS5002 Communication Skills for Today's Information Security Professional 4 quarter credits
IAS5010 Information Technology Security Fundamentals 4 quarter credits
IAS5015 *Network Security Fundamentals and Cryptography 4 quarter credits
IAS5020 *Information Security Regulatory and Legal Environment 4 quarter credits
IAS5025 *Operating System Defense 4 quarter credits
IAS5030 *Identifying and Managing Risk 4 quarter credits
Specialization courses:
IAS5130 Programming for Security Professionals 4 quarter credits
IAS5200 Network Architecture and Cyberoperations 4 quarter credits
IAS5210 Data Communications4 quarter credits
IAS5220 Network Security Controls and Testing 4 quarter credits
IAS5230Secure Network Design and Engineering 4 quarter credits
Capstone course
 - 
Taken during the learner's final quarter:
IAS5900 *IAS Capstone 4 quarter credits
Total
48 quarter credits
Description:
Our master's in information assurance and cybersecurity, network defense degree helps you examine technical and managerial controls critical to network defense, including security controls and testing, cryptography, visualization, and more.
Protect business assets with network defense
Be the first line of defense for organizational networks. Capella's master's in information assurance and cybersecurity, network defense degree prepares you as an information cybersecurity professional to assess, develop, and implement solutions to safeguard information assets. You'll have hands-on experience with our virtual lab managing real-time responses to security breaches and performing vulnerability assessments using Nessus®. Plus, you'll gain the knowledge to prepare for certifications like the CEH, CNDA, and CISSP®.
CISSP, CCNA SP
Bachelors of Science in Telecommunications - Mt. Sierra College
Masters of Networking and Communications Management, Focus in Wireless - Keller
Tagged: