Architecture Questions.....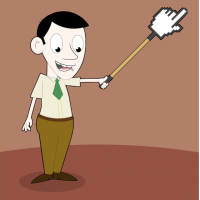 DatabaseHead
Member
Posts: 2,745
■■■■■■■■■■
I'll try to keep this brief and to the point.  

I recently took a new role as an Enterprise Architect working with eCommerce and our ERP / Supply chain folks.  So far so good.  So here is where I am looking for advice or recommendations......

Enteprise level I am good to go.  Education wise and from a career perspective.  Working in several non related IT business units in my past has helped seal up this domain.  I've been a supply chain analyst, HR rep in my early 20's even working with finance on projects in ERP systems etc....  

Application I'm good as well.  Understand the difference between SOAP, REST, EDI all the protocols or most and what they do....    and quite a few integration services, such as informatica, mulesoft, biztalk etc.....  I get application development enough to be dangerous but I have written programs in VB 6 and even some C# for integration tasking. 

Data / Information Very strong here as well.  Worked with dimensionalized databases including development work and overall fact table design and data grain etc....    Advance in SQL....  Developed complex stored procs etc....   This also would take into account middleware layers.....

Here comes the gap and I mean huge....   Infrastructure....   I'll be honest I managed an infrastructure groups for ~1 year while managing the helpdesk but the team was so well formed I left them alone.  I spent most of my time working on managing the desktop and service desk teams.   I'll admit it I stink in this space....   

How would you go about filling those gaps within reason.  I'm not looking to become a network or cloud guy, but I am hoping to understand that layer a little more, probably a lot more....  (So when vendors provide solutions I can call BS on nonsense and maybe even make design recommendations).   I just feel insecure being so poorly educated at that level.  

Any recommendations would be greatly appreciated.  I'm trying to fill all the voids but just not sure if this makes sense......   And if it does whats a good route to go.  

Thanks for your review.