Security is no laughing matter. Wait…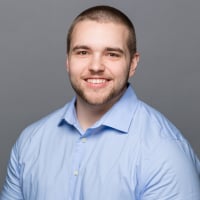 Infosec_Sam
Security+, CCENT, ITIL Foundation, A+
Madison, WI
Admin
Posts: 517
Admin
Security awareness training is pretty notorious for being dull and boring, but what if you could find a way to get your employees to eagerly await each new lesson? Introducing the WORKed series from Infosec, which integrates humor into a live-action video series themed around cybersecurity.  
They're just like your average employees — finding Bitcoin on the bathroom floor, shopping for robotic lawnmowers and protecting the realm from malware. Watch as these lovable characters navigate the world of office security in Infosec's new security awareness and training modules.
The WORKed campaign is just one of 2,000+ resources available in the Infosec IQ security awareness and training platform to help you prepare your employees for the cyber security threats they face. Start a free account to see for yourself!