Join us today for a spirited debate on phishing training!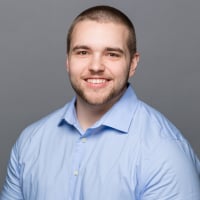 Infosec_Sam
Admin
Posts: 527
Admin
Are phishing simulations pentesting for humans or training? What's more effective with those folks who can't stop themselves from clicking on everything: "name and shame" or a private, personal coaching session? We've seen it all: organizations that have terminated internet access (or even employees) and employers that take an educational approach to phishing. What's your opinion? How do you deal with phishing repeat offenders? Does the term "repeat offender" offend you? Or are you frustrated your employer hasn't fired more people for clicking even after numerous training sessions?

Join us and the Spiceworks IT community at 11 a.m. CDT today to discuss:

Is it ever a good idea to terminate habitual clickers?
How to protect your org from click-happy employees
Training techniques and escalation methods
In this Video Meet Up, we will be responding to your comments and questions in real time, so bring your issues and opinions for commentary from our panel.