Pentester Academy - Active Directory Lab & Certified Red Team Professional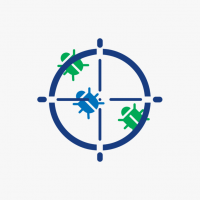 chrisone
Senior Member
Member
Posts: 2,277
■■■■■■■■■□
Hi everyone, I recently passed the Certified Red Team Professional exam from Pentester Academy. I briefly wanted to give a quick update and very small review of my experience with Pentester Academy's "
Active Directory Lab
" course and the "
Certified Red Team Professional
" exam.
I registered for the 60 days lab time. 
The AD lab course teaches you 23 learning objectives and 59 tasks. 
You are provided 36 course videos.
1 lab manual with solutions. 
1 course pdf slides and notes. 
Course starts off by guiding you through the basics of powershell, but not much time is wasted here. Before attempting this course you should know the basics of powershell and active directory. You will enter into heavy domain enumeration (which is key to passing any test), local privilege escalation (pentester hat goes here), domain privilege escalation (red team hat goes here), domain persistence and dominance (ah this is what red team is like), cross trust attacks (I feel legendary now), forest persistence and dominance (can anyone stop me?), & defensive tactics (Thanks Boss for paying, here is what I learned). Each red team killchain requires its own tools, yes these tools overlap from time to time, but is a needed methodology standard to follow. 
I was able to get through all the course videos and lab work within 2 and a half weeks. The videos were clear and concise. I did NOT have any hard time understanding the concepts or what is being taught. Support was very fast in responding to any questions or VM resets I had.  By week three and four of my lab time I had gone through all the concepts and lab practice for the second time. I was now ready to take the exam.
Took the exam which was a 24 hr exam and failed. I was only able to get a local privilege escalation to the VM host you are given. I wasn't able to even lateral move or get to own any other host. I was stumped and unmotivated at certain points. I guess it wasn't my day and wasn't in the right spirits. 
You are given VPN access to a VM that is joined to a domain, all infrastructure is fully patched windows 10 and windows server 2016 (2016 domain features). There are NO software exploits here. This is similar to the lab, but not the same environment obviously.
I took the week off to rest and was now left with 24 days of lab time. I studied and labbed all the concepts once again but this time paid more attention to the bloodhound results I worked on. I spent 3 weeks going over bloodhound and the data I had. I found many hints and possible clue that would lead me somewhere. I honestly could say I was thinking differently now. 
I took the test a second time and my time spent on bloodhound paid off. I was able to see certain patterns, some methods I thought would work, didn't, but some did. In the end I was able to pull through and get full forest root domain access. It took me 12 hours, longer than most people I suppose, but I am now a Certified Red Team Professional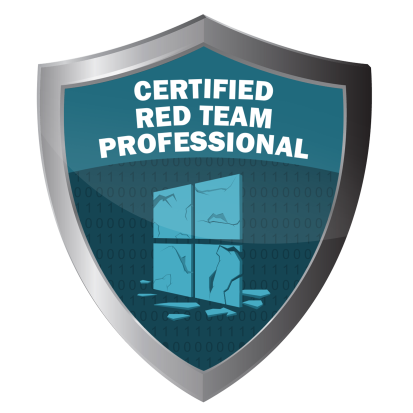 Sorry this is a very crude, run on sentence, non technical review of the course and exam. I plan on doing a proper one after the blackhat course. I will be working on my new blog coming out soon
If you have any questions let me know.
Certs: CISSP, EnCE, OSCP, CRTP, eCTHPv2, eCPPT, eCIR, LFCS, CEH, SPLK-1002, SC-200, SC-300, AZ-900, AZ-500, VHL:Advanced+
2023 Cert Goals: SC-100, eCPTX