Cybersecurity Weekly: Hacker reveals black market credit cards, Linux Sudo flaw discovered and more!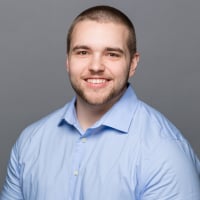 Infosec_Sam
Security+, CCENT, ITIL Foundation, A+
Madison, WI
Posts: 388
Admin
Admin
An anonymous hacker reveals 30% of the stolen credit cards on the black market. A Sudo flaw has been discovered that allows all Linux users run commands as root. A cybersecurity blogger experiments with an RDP honeypot. All this, and more, in
this week's edition of Cybersecurity Weekly
.
1. When card shops play dirty, consumers win
Last month, an anonymous source announced he had the full database of 26M cards stolen from a carding site known as BriansClub. The stolen database included cards added to the site between mid-2015 and August 2019. Experts estimate the total number of stolen cards leaked from BriansClub represent almost 30% of the cards on the black market today.
Read more »
2. Sudo flaw lets Linux users run commands as root even when they're restricted
A new vulnerability has been discovered in Sudo — one of the most important, powerful, and commonly used utilities in Linux and UNIX-based systems. This vulnerability is a security policy bypass issue that could allow a malicious user to run commands as root even when the configuration explicitly disallows it.
Read more »
3. An experiment with RDP honeypotting
As part of a honeypotting experiment, a cybersecurity blogger who goes by the name JW set up a vulnerable Windows machine with a traffic monitor to capture attacking techniques. After several attempted attacks, he wrote a full report on the tools that were used and the information that was targeted.
Read more »
For more articles, click here »