Cybersecurity Weekly: Equifax default password discovered, NordVPN breach, Army retires floppy disks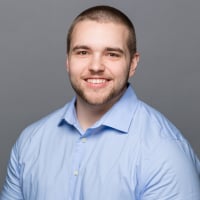 Infosec_Sam
Security+, CCENT, ITIL Foundation, A+
Madison, WI
Posts: 384
Admin
Admin
A default admin password was used to "secure" sensitive data at Equifax. NordVPN suffered a data breach, exposing private encryption keys of some of its users. The U.S. Army moves on from an 8-inch floppy disk computing system. All this, and more, in this week's edition of Cybersecurity Weekly.

1. Equifax used default admin password to secure hacked portal
According to a class-action lawsuit, Equifax staffers used the default "admin" username and password to secure a portal containing sensitive customer information. This comes in the wake of the 2017 data breach that leaked information on 148 million accounts of people in the U.S., Canada and UK.
Read more »
2. NordVPN breach FAQ — What happened and what's at stake?
NordVPN, one of the most popular and widely used personal VPN services, disclosed details of a security incident that compromised one of its thousands of servers based in Finland. A security researcher alleged that unknown attackers stole private encryption keys through the compromised server.
Read more »
3. U.S. Army stopped using floppy disks as storage for command system
The U.S. Army announced that it replaced the 8-inch floppy disks in a computer to receive nuclear launch orders from the President with a "highly-secure solid state digital storage solution". The system has been operating since 1968 running on an IBM Series/1 mainframe, using 8-inch floppy disks as storage support.
Read more »
For more stories like these, check out the blog »