Mobile Application Penetration Testing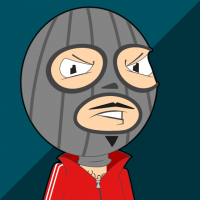 nathandrake
Member
Posts: 69
■■■□□□□□□□
I'm wondering if anyone that has experience with mobile app pen testing can assist me.  Just for some background.  I do web application pen testing with no background in pen testing mobile apps, but due to a security flaw in our android tablets that we produce, my company is wanting me to start pen testing our tablets as well.  Starting with the latest firmware upgrade that addresses this flaw.  I'm going to be learning on the fly here.  Could anyone recommend some good tools I can use?  I've googled a few tools, but there seems to be quite a bit to choose from.

Without having much knowledge in this area and with the company wanting a thorough test completed by the end of the week, I don't have the time to try tool after tool to find some good ones.  It can be free ones or paid ones.  My company said they have no issues spending money to get me what I need.  

Another question, I noticed that eLearnSecurity has a mobile pen testing course.  Has anyone taken this and have any feedback if it's worth it?  I just completed the web pen testing course and liked it.  I'm going to see if my company will pay for me to get some training in mobile pen testing, but I want to find the right course.