Vendor-neutral vs. Vendor-specific Certifications | Cyber Career Forum — JDMurray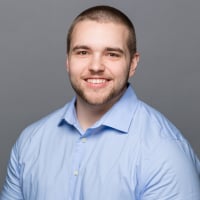 Infosec_Sam
Admin
Posts: 527
Admin
What are your thoughts on vendor-specific vs. vendor-neutral certifications? Is there a benefit to one over the other?
In
this week's episode
, TechExams moderator JDMurray sets out to answer that question. He talks about the need for both, and how both play a role in an IT career. From the beginning of the CISSP and Novell certifications, they've each served a specific purpose on a resume over the years. If you like the video, be sure to check out
the rest of the playlist
, and be on the lookout for more guests coming soon!
If you have a question you'd like answered in a future episode, comment below and I'll be sure to feature it in a future episode!