Video | JDMurray's career advice to live by - Cyber Career Forum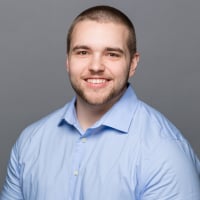 Infosec_Sam
Security+, CCENT, ITIL Foundation, A+
Madison, WI
Admin
Posts: 511
Admin
Do you have a piece of career advice that you live by? Which one piece of advice stuck with you throughout your career?

In 
this week's episode
, TechExams moderator JDMurray sets out to answer that question. He talks about the advice he received from his father early on in his career, and about how it's important to never stop learning. Stagnating in your career only postpones your long-term goals. If you like the video, be sure to check out 
the rest of the playlist
, and be on the lookout for more guests coming soon!
If you have a question you'd like answered in a future episode, comment below and I'll be sure to feature it at a later date!