Cybersecurity Weekly: Ethiopia stops DDoS attack, Floridian city recovers from BEC, and more!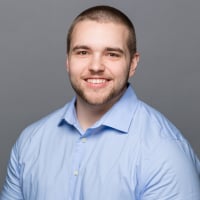 Infosec_Sam
Security+, CCENT, ITIL Foundation, A+
Madison, WI
Admin
Posts: 527
Admin
Ethiopia foils a mass cyber hacking attempt with prompt incident response. A city in Florida recovers almost all monetary losses after a BEC scam. A bug is found in a popular bug bounty platform, earning a bug hunter $20,000. All this, and more, in this week's edition of Cybersecurity Weekly.
1. Ethiopia foils mass cyber hacking attempt
The Ethiopia Information Network Security Agency foiled a cyber hacking attempt by a group of more than 200 hackers on its finance infrastructure last weekend. In a press release, they disclosed that they had been targeted with a DDoS attack, but were able to respond in time to mitigate any potential damage.
Read more »
2. City recovers $700,000, incurs net loss of $5,000 from email phishing scam
The City of Ocala recovered more than $700,000, only incurring a loss of $5,000 after an email phishing scam resulted in funds being misdirected to a fraudulent account. Since discovering the incident, the city worked with local and federal agencies, filed insurance claims and made procedural changes to minimize future impact.
Read more »
3. Cut-and-paste goof reveals HackerOne session cookie, earns bug hunter $20,000
Bug bounty platform HackerOne recently paid out a $20,000 bounty for the identification of a bug on its own platform. One of the HackerOne's own staff had accidentally disclosed one of their own valid session cookies, granting the external bug hunter access to vulnerability reports related to other HackerOne customers.
Read more »
For more stories like these, check out the blog »