Top cybersecurity predictions for 2020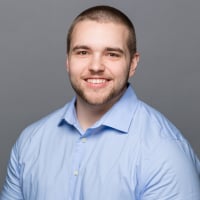 Infosec_Sam
Security+, CCENT, ITIL Foundation, A+
Madison, WI
Admin
Posts: 527
Admin
Alright, it's about that time for some hot takes! We just published an article on the
Infosec Blog
that summarizes one security researcher's top cybersecurity predictions of the 2020 year. To summarize, here's what he put in his list:
Targeted ransomware attacks on the rise
Most nation-state attacks remain unattributed

IoT devices under attack

AI-based attacks, a nightmare for security experts

Compromised credentials and data breaches will continue to be a problem for organizations

ICS/SCADA systems are still too vulnerable

Supply chain attacks will grow slightly in frequency

Cybercrime-as-a-service — stronger than ever

Read the full article »
So what do you think? Are there any predictions you think should be mentioned? Do you think anything on this list isn't that big of a deal? Give me your best Nostradamus impressions!