TechExams Exclusive Giveaway | The results!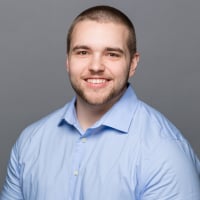 Infosec_Sam
Security+, CCENT, ITIL Foundation, A+
Madison, WI
Admin
Posts: 527
Admin
The results are in, and the winners have been chosen! Over the course of November and December, we had 280 new discussions and 1,716 comments for a total of 1,996 entries into the drawing! I want to thank everyone who participated in this contest — you help the community stay helpful and friendly! 
Infosec Flex Bootcamp winner: @bigdogz
Infosec Skills winners: @si20, @craig009, @DZA_, @Christine_Bolton
I'll be reaching out to the winners today to distribute prizes, but in the meantime, please help me congratulate them! Thanks again for being a member of the community, and I hope to see you around. Keep your eyes open for another giveaway contest in the near future!

Link to original thread »