[Question] Cheapest way to buy a voucher for CEH (without taking official course)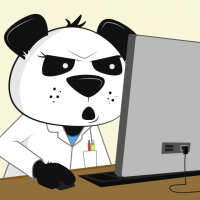 Cyber_Marsu
Member
Posts: 9
■■■□□□□□□□
edited January 2020
in CEH
Hi all,
Sorry in advance for my long post but i wanted to give some context :

I'm already employed in the security field and I don't want to become a pentester but i would like to have a "more offensive" cert in my resume for being more attractive.
OSCP means too much dedication for my needs, Pentest+ seems a good (best ?) choice but no HR seems to have heard from it, idem for eLearning ones, SANS/GIAC certs are more than expensive.... so i'm left with CEH... even if it has a bad reputation in the community.
Since it's a personal choice with no real short-term need, I'll have to finance it all
I will use books and online training stuff, not an official course.

From their website*  I understand I'm going to have to pay $100 to validate that I have the prerequisites.

They ask for about one week to give an answer and the code issued then is valid for 3 months for buying the exam voucher (code 312-50) that is valid for one year. Correct ?
My nightmare starts here...
Pearson Vue voucher is about $1199... let me try to do some optimization :

ECC one $950 and it seems you can buy an upgrade for $100 to go for P Vue... (stange : this is cheaper than the direct buy ?!).
There are also update for "remote" proctored exam from both previous ones, but can you buy it directly  ? is it cheaper (and worth it with all stuff to implement) ? I saw post on discounted vouchers but from "other" sources and, in the other hand, on ECC websites they specify that they are the only sellers...
Can someone help me clear up this whole mess and give me tips for the cheapest and legal way to get this exam ?
I've got a last question ; let say I pass.... is there any financial advantage to go in a short period of time for the practical exam or can I do it later (maybe never) ?
Regards

PS : to know ECC centers location you have to submit the voucher code... so you have to buy it before even knowing if you have a center in your country....  :O

*I removed all my links as i get this message "You have to be around for a little while longer before you can post links".