ElearnSecurity: Malware Analysis Professional Version 1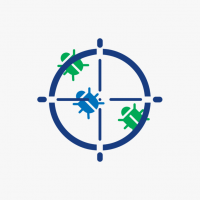 chrisone
Senior Member
Member
Posts: 2,217
■■■■■■■■■□
New ElearnSecurity Webinar Malware Analysis Professional (MAP). 
https://www.elearnsecurity.com/resources/webinars/mapv1_launch
Join eLearnSecurity for a webinar announcing our newest training course, Malware Analysis Professional (MAP). MAP was designed to train cyber security professionals in the intricacies of dissecting and understanding malicious software. On May 19th at 1pm EDT, our expert course creators will detail what you'll learn from our brand new course--including various solutions for dynamic and static analysis--and demonstrate one of the many new labs available throughout the course. Help spread the word by inviting your friends and colleagues. As always, launch events come with special discounts and giveaways for attendees.
Certs: CISSP, OSCP, CRTP, eCTHPv2, eCPPT, eCIR, LFCS, CEH, AZ-900, VHL:Advanced+, Retired Cisco CCNP/SP/DP
2021 Goals
Courses: eLearnSecurity - PTXv2 (complete), SANS 699: Purple Team Tactics (completed), PentesterLabs Pro (ongoing)
EnCase Courses: DF120 (in progress), DF210, DF310
Certs: AZ-500, SC-200 (fail 1st attempt), EnCE, Splunk Core Power User (obtained), Splunk Enterprise Sys Admin