Finally moving forward with a new business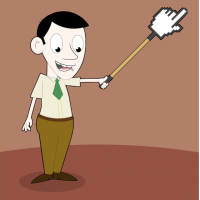 DatabaseHead
Teradata Assc 16, Querying Microsoft SQL Server 2012/2014, CSM
Member
Posts: 2,712
■■■■■■■■■□
For YEARS a former co worker and I have kicked the can around about starting a consulting company around business intelligence solutions and data warehousing to just name a few along with IoT AWS integration and data capture.  

Well after several years we found a professional sales  executive in my local market who is willing to not only sell for us but agreeing to become a managing partner.  He has owned businesses that ranged 10 - 20 mil after sales.  He is very successful and it was a blessing to finally be able to partner with someone who is polished.  

Our team is locked in, software engineer, solutions architect, technical pm and sales / client engagement.  I'm filling the SA role currrently, basically partnering with the the sales rep to assist with technical analysis and requirement / solution understanding.  (Making sure we can deliver on the ask).

our TA is from India along with our lead software engineer, who also has another company with ~11 devs under him.   These resources are be leveraged as need, of course they will $.  

I'm being humble and would look for any advice possible.  Obviously nothing is in stone, but it's moving at a nice clip and all seem to be on board.  I also have some contingency resources out there if needed who are willing to project to project.  

Our motto at this point is slow and steady.  We are all patient and relaxed, no panic no worry.  Really liking the way the team has come together so far.  

I'm not nervous, I have been mediating a lot and keeping calm.  I want this to work.