There's still time to cash in on free training and a chance at headphones!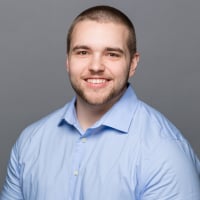 Infosec_Sam
Admin
Posts: 527
Admin
June 30th is your last chance to enter the giveaway for free training and a chance to take home a new pair of Sony headphones! Create a free Infosec Skills account with code TEJUNEGIVEAWAY and we'll enter you for a chance to win.
Keep your cybersecurity skills sharp or study for your next certification with Infosec Skills! Your free account will give you access to our whole content library, including 600+ courses, 160+ hands-on virtual labs and over 1,000 hours of training. Binge all the best cybersecurity content from Jason Dion, Mike Myers, and more of our authors!
To be eligible to win, all you need to do is:
Redeem the promo code TEJUNEGIVEAWAY when signing up for an Infosec Skills account
Comment on this thread to share what you'd like to learn more about in cybersecurity
The contest closes on June 30, and winners will be announced on July 1. This promotion entitles you to 30 days of free training. Good luck to you all!