Minimum years at a job until redflag is gone.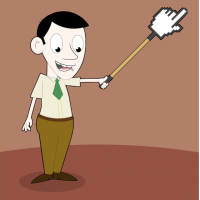 DatabaseHead
Teradata Assc 16, Querying Microsoft SQL Server 2012/2014, CSM
Member
Posts: 2,745
■■■■■■■■■■
I'm in the states so it's probably different than a lot of other countries....   With that said it used to be 3 years....  However per Indeed, LinkedIn, and a few other job services they all seem to think 2.  Some HR VP from one of these fortune 500 companies said anything over 2 is clear....  

In your opinion has it moved back to 2 now in regards to mainstream HR?  

I remember a few years ago there was an article posted in regards to the top tech companies (Microsoft, Facebook, Google, Amazon, Etc) And I believe out of the 10 companies only Facebook median time at a job was over 1 year at 1.1 years....   All the rest were under that.  Thought that was interesting.....  

I'm getting older and have lost touch with the market.  Has it gone from 3 to 2?  I remember YEARS ago it was 5.