Do you seek skills that you are interesting to you or do you let the work environment dictate?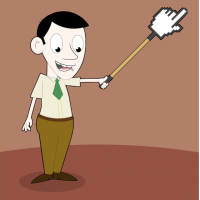 DatabaseHead
Member
Posts: 2,751
■■■■■■■■■■
I'm just curious how this community goes about acquiring new skills.  I find for me it's always easier to just let work dictate that solution and then piggyback from thereto a particular skill or technology.  Years ago I was hired for a BA job which required requirements gathering and heavy excel use and some MS Access.  I built several tools for the operations but was forced into learning T-SQL, which was a disaster in the first year.  

The next job required T-SQL liked I had the experience and I took that even father and learned some of the other utilities in SQL server, SSIS and SSAS mainly, oddly enough to SSRS,  Just Business Objects.  

Next up, it was mainly Teradata for ~2 years which really was updating stored procedures adding new columns and fields, testing etc...   That was like 90% of it.  

I'll stop there but you see the path I always let the role dictate my path.  I'm not sure that was the best path for me to be honest.  It worked I am making enough money to support invest etc...  But still, I wonder if conforming like that is wise.  

The reason I bring this up, in my current role ~14 months I have been working with Teradata (EDW) a lot which is good but have been building a lot of solutions in MS Access.  Anyway from a single form that aggregates data from remote servers to utilities that import data locally and provide reports for operation teams where the enterprise software doesn't provide that look and feel.   This doesn't; seem like a lucrative skill.  It's cool I have strong command with the DAO libraries and basic VBA commands to building msgboxs, import data, transform data, update, etc...  All your basic CRUD functions within MS Access.  

But I don't see a market that will pay for this skill.  Maybe I am blind....   

Curious if you found yourself in a situation like this before and what did you do?  Let it play out, exit stage left?