Certification Help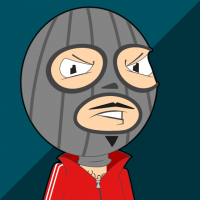 Macca10
Member
Posts: 7
■■□□□□□□□□
Hi All,
I appreciate you may have had this a lot from other users, but I'm currently at a standstill with my career and I need certification in order to progress.
I'm currently working as an Infrastructure Engineer and have done for 5 years now and I had hoped to attain the MCSA for Windows Server 2016 and Exchange Server before those exams were sadly cancelled. This would have been more relevant to my role, I have still learned the material but I'm missing out on the certification to prove my skills.

My current role is based around Windows Server, Exchange and Citrix - Though at present I can't afford the Citrix training as it is too expensive, it is something I would have loved to complete and progress with.

I have access to CBT Nuggets and can purchase material if appropriately priced

My interests lie in cybersecurity and also interests in IT Management, Project Management, IT Risk and Compliance as well as anything Infrastructure related. I had looked at CISSP but I would miss out on the requirements. I guess I'm unsure where to go, there are so many avenues that I'm lost in all honesty.


Currently only have one certification to my name: AZ-900, Azure Fundamentals and want to attain more. I have started the AZ-104 but my current employer doesn't use Azure in anyway and I don't want to study for the exam, pass it and not have the real-world skills.


I hope this is everything that a post like this requires and I do apologise if there is anything I should have included.
Thanks,