What are your favorite perks at work?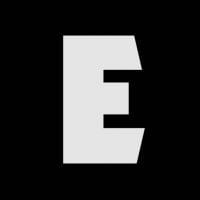 E Double U
Member
Posts: 2,033
■■■■■■■■■■
Besides your compensation package (base salary, bonuses, etc), what are the fringe benefits that you enjoy? Here are a few that I enjoy at my current employer:

- Onsite gym which I cannot make use of now for obvious reasons, but hope to take advantage of that again.
- So many personal development opportunities. Besides team budgets, each employee receives 1,000 euros annually for training. This budget can also be used towards purchasing up to ten books per year from an organization partnered with my employer.
- Public transportation paid for in full. All internal employees can receive a pass for use on all trains, buses, and metros throughout the country. Once you reach a certain pay scale, you just receive a mobility budget of 700+ euros/monthly to use as you see fit which I am just pocketing because of the pandemic. 
- Budget for being able to expense up to 500 euros every two years on a new phone. Also, my employer pays for the mobile plan. 
- I work for a financial institution so there are small employee discounts on mortgages. 
- Prior to full-time remote work I enjoyed the flex-desk environment. Most of the workforce uses laptops so you could work from any company location of your choosing depending on your responsibilities.
- Each team that I have been on has had very fun (and expensive) team offsite activities. 
- Being able to travel to other countries on the company's dime. I am based in the NL and have been able to attend conferences/trainings in Barcelona (twice), London, Stockholm, Copenhagen, Krakow, and Las Vegas. 

There are more, but these are just some that I have taken advantage of. With previous employers I have enjoyed the following:

- Discounts on attractions such as amusement parks, zoos, aquariums, etc. 
- Free tickets to sporting events. This is when I lived in L.A. so I have been to my share of Dodgers, Clippers, and Kings games courtesy of the company. They also gave out free movie passes.
- Free shuttle service to the airport when I worked near LAX. It was nice that I was also able to leave me car on-site for weeks while on vacation. 
- One team I worked on used to grant a day off to the people in the team with the best attendance. You could even win time off and other perks when engaging in certain activities at the request of management. 
- Being able to go on vacation without using all of my vacation time. I worked in a 24/7 NOC that required that you get your 40 hours per week and didn't care how you did it. I would work Mon - Wed for 10 hours per day and fly out that Wed night. I would return Wed the following week and work Thu - Sun for 10 hours per day to get 40 hours that week. I have taken several full week vacations while only using 10 hours of vacation time. Those were the days. 
- The same 24/7 NOC seemed to allow unlimited overtime because there was always work to do. I always worked no less than six days per week for at least 10 hours per day. That paid off student debt, lots of vacations, and my wedding. The company also paid double time and a half when working on holidays so I took full advantage. 
- One employer reimbursed public transportation almost 100%. A monthly metro pass would cost $50 and they would reimburse $49. 
- Reimbursement for passed exams and training materials plus paying for expensive trainings. 
Alphabet soup from (ISC)2, ISACA, GIAC, EC-Council, Microsoft, ITIL, Cisco, Scrum, CompTIA and more.

2022 goal(s): CRISC, maybe CGEIT

"You tried your best and you failed miserably. The lesson is, never try." - Homer Simpson