Work / Role in IT that does not require to work night shift or work at night at all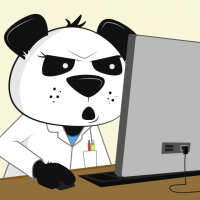 NightShade1
Member
Posts: 433
■■■□□□□□□□
Hello
I have been advice by my doctor that i should not work at night or night shift at all, like never for a health condition i have.    I can work just fine in a normal work day.   But i see that in IT thats of not working at night would be really hard.  

I work right now as a network engineer.  I was working out of hours before my health problems because it was part of my work, right now the company is not assigning me anything out my normal working hours.   Im not sure if they will keep doing that or they will just find someone else that can work like i was working before and i would like to be prepared if that happens.

My skills are wired and wireless networking, Network access control, firewalls, some Active directory knowledge. thats like a summery.
Any ideas? or advices?
I saw in another forum that someone asked something similar and they were advising him to move to educational sector(as a system admin or something like that i think).   Right now im not a administrator or anything i work on a company which is partner of many vendors like cisco and we do the installation of those devices to end users for example we sell cisco switches or wireless equipment and we sell those to a X or Y company and im in charge of those projects for example( i don t know how you call that in english) integrators?  my english is not good sorry