Dilemma: NOC Engineer offer and final round Cybersecurity analyst interviews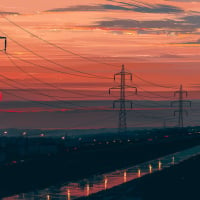 Raya90
CEH
Member
Posts: 17
■■■□□□□□□□
At my current company, I was recently offered a NOC engineer position and I gave a verbal acceptance but no official paperwork signed and my offer is still being processed by my HR manager, which will take 2-3 days to complete. With that said, I am still in the process of 2 other cybersecurity analyst and incident response positions for other companies externally this week and next Monday, as well that I am scheduled for.

I am in my final term at WGU for the MS in Cybersecurity and Info Assurance, and my graduate advisor said that I should wait until I do the other final interviews this week, and get official word back to see if they may offer as well by Friday. This is due to them being directly within cybersecurity as opposed to the internal NOC engineer position. Its a hard call as they're all low 6 figures and tempting and I was thinking that the NOC position will be good to at least hold me down until I get my MS if the other cybersecurity positions fall through and I don't get past the final interview. 

I'm just stuck on if I should complete those interviews to see what happens as I would ideally want one of the cybersecurity positions due to my intended career trajectory and education, but am afraid that if something falls through with the cybersecurity positions, and I waited too long for the NOC position that was already offered to sign onboarding paperwork, that I will be stuck in my current position making much less than those higher offers, and have none of those positions stated above, etc. I just don't want anything to fall through by waiting it out for the last round of cybersecurity interviews, even though I really wanted one of those.