Recertified CCNA Pass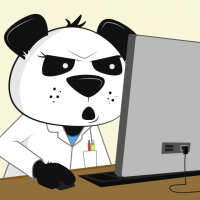 UsualSuspect7
Member
Member
Posts: 97
■■■□□□□□□□
Hi, 
I was able to recertify my CCNA today. 
CCNA Cyber Ops - Expired on April 25, 2022
CCNA R/S - Expired on April 25, 2022
CCENT - Discontinued 
I attempted the CCNP SCOR on 4/24/2022 and I failed. I did poorly on the content security portion. Nevertheless I made a bold decision and opted for the CCNA R/S without studying. All I did was read over the EIGRP/OSPF troubleshoot pages in the outdated part 2 CCNA Study Guide from Todd Lammele and used packetlife short notes to refamiliarize myself with BGP/RIP/HSRP (I CANNOT SAY IF THEY WERE OR WERE NOT ON THE EXAM). I use packet life at work all the time, when i can't remember a command. I think it's an excellent resource as it's break down of the technology.
I was able to take the exam and it was really easy much easier than i remembered. The old CCNA i recall you had labs and simulations where you had to configure/tshoot/verify. I went through this exam and the issue i had was time management, I was unable to complete the exam, but I still managed to pass. I know i did very poorly in the wireless related questions as i dislike wireless, i find it extremely boring. 
I don't know the status of my CCNA Cyber Ops if i have to retake the exam given the expiration date is set to expire, however I hope it can be sorted out in that respect. I'm planning to take the CCNP SCOR sometime next week. Giving my experience with the old exam and the current exam.
Work Experience:
- I worked at an SP and have to process firewall tickets often times that implies logging into a core router and preform a path analysis to the egress interface and then log into another device and preform the same task all the way down to the source, then down to the destination. I haven't done that in sometime, but it seems i retain alot of the stuff i worked on in the past, but i think overall I retain a lot of the concepts from previous studies. I was able to reduce the majority of questions down to two options with process of elimination and this is why i used alot of time. I don't recommend it for people who do not have work experience, but if you're looking to recertify i would give it a go. I also had a lot of stuff from Jeremy Cioara voice would pop up in my head from the savage days of studying/labbing/cbt nuggets. Like some of the options would trigger a recessive memory and it would be one of Jeremy corny jokes, but it helped me remember. Overall I really had fun taking this exam 9/10 fun. 
EDIT:
Education:
Computer Science
Work:
Network Security Engineer
Cyber Security Engineer
Projects:
Python developed security tools and facilitated integrations 
CISSP, CCENT, CCNA R/S, CCNA Cyber OPs, Security+, CySA+, PenTest+, Network+, Microsoft AZ-900, InsightVM Certified Administrator