New CCNA Cyberops starting May 25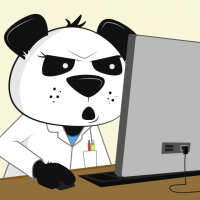 STANLY_CC
Member
Posts: 336
■■■■□□□□□□
Hello All:
We are happy to announce the next class of CCNA Cyberops starts 25 May 2022.  You can read more about the course on our IT Academy webpage at https://www.stanly.edu/future-students/it-academy/cisco-networking-academy/cisco-networking-academy-class-descriptions.  The course covers the topics for the Cisco Certified CyberOps Certification exam, and the current cost is $195.50USD.  Seating is limited to the first 25 students who register and pay for the class.
 To register:
Online:  www.stanly.edu
          Schedules > Continuing Education > Full Schedule > NET 310042-200 > Select > Add Selection
By Telephone:  704-991-0123
In person:   Visit our Albemarle or Crutchfield Campuses
Reply All to this email with your intentions.
If you have any questions or need any assistance, please feel free to contact us.