Leadership Certificates from Ivy League Schools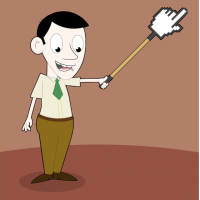 DatabaseHead
Member
Posts: 2,751
■■■■■■■■■■
I'm getting old and have a ton of data experience, like most of you all have in networking, infrastructure and or security.  

I recently was exploring these types of programs and I notice they have leadership certificates from high end universities.  Harvard, MIT, Cal, etc...   What are your thoughts on these?  My work will pay up to 5000 to 6000 K which I believe will cover most of these.  I am getting pretty tired of doing the work and want to get into leadership in the data space, such as a senior manager or director.  I would rather be around design, relationship management, etc...   Add value to the org from a strategic/tactical level, not execution anymore.  

I have an MBA and BS so my education is fine, do you think this will help or is it kind of a waste of time?  One thing I will note, it's leadership in data management which I like because it's specific to the domain I have expert knowledge in.