RESUME REVIEW! ...and Looking for Some Opinions and Suggestions
nascar_paul
Member
Posts: 288
■■■□□□□□□□
I'll try to keep this concise as possible: A little about me...
I'm currently working as a teacher in Taiwan since about 2020, but I've been in IT for about 20 years and I'm ready to come back. I know that the job market seems to suck right now and I've got a couple of additional pointers against me, but I'm willing to take the time to find a good fit. Here are the issues that I face:
1. Local rates of pay suck. I've got to find something remote or based in Europe or America if I don't want to work eighty hours per week for 30K per year. Money goes a lot further in Asia, but pay rates are A LOT less locally.
2. It's been about three years since I've worked as devops or sysadmin, but I've upskilled some on cloud and version control in that time.
Please take a look and feel free to add your experience, opinion, and/or insights and thank you in advance!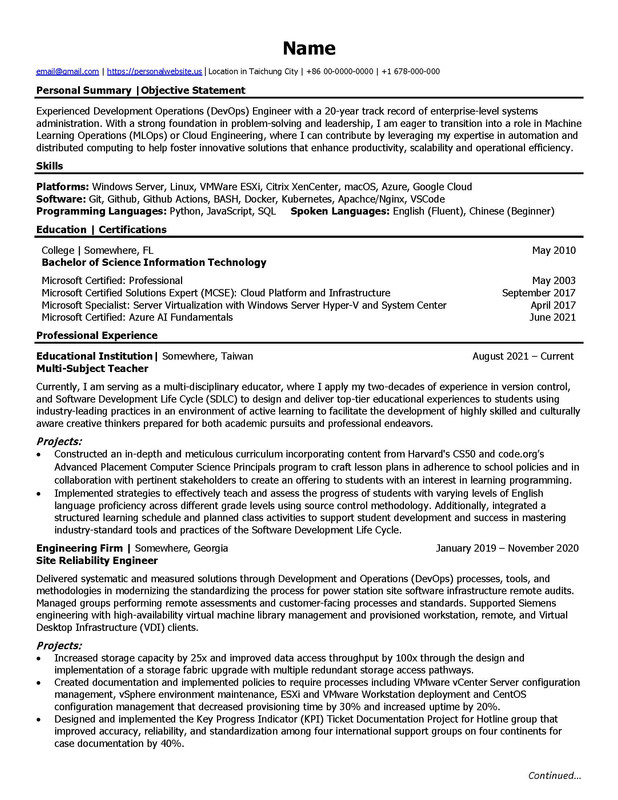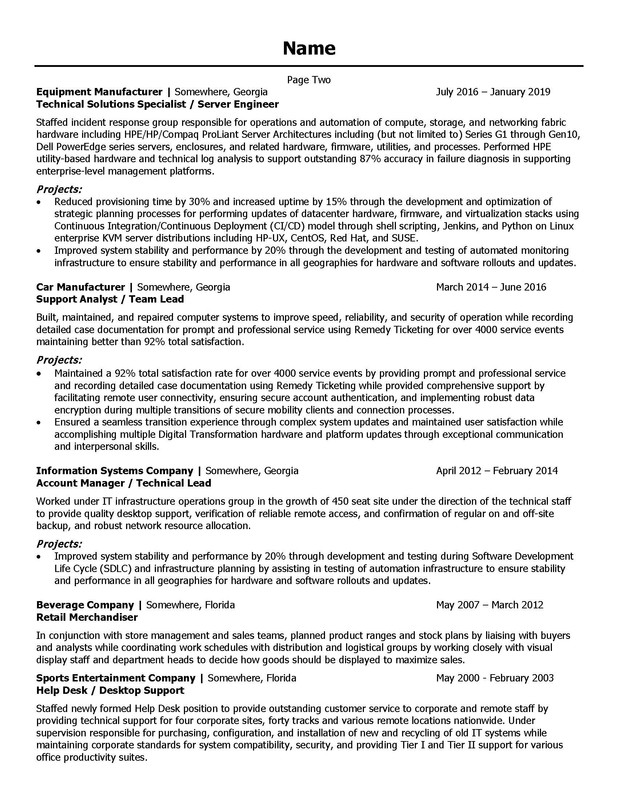 2017 Goals:
70-411 [X]
,
74-409 [X]
,
70-533
[X]
,
VCP5-DCV [], LX0-103 [], LX0-104 []
"I PLAN to fail!" -
No One Ever