ASA L2TP Server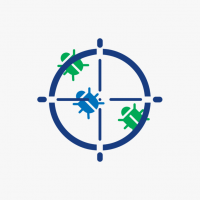 chrisone
Senior Member
Member
Posts: 2,230
■■■■■■■■■□
Ok, this is somewhat of a hard question. Maybe someone has came across this issue.
Wondering if anyone has configured an ASA5505/55010/or 5540 as a L2TP VPN Server for remote users using windows VPN connect with windows XP or Vista.
Basically its making the ASA an easy VPN L2TP Server for clients trying to remote into the network. The clients use thier windows VPN Connect profiles which is also created on windows to create a L2TP tunnel with the ASA and gain access to the network.
I have been dabling with this at work for two days, and i cant seem to get it to work right. I also heard windows Vista 64bit edition is not so good with L2TP and an ASA EASY VPN Server. Any thoughts or documents that can help me out?
I have been using the VPN wizard in ASDM with no success in getting the process to work. Also did a lot of research on the net and followed some tutorials but with no luck.

Thanks in advanced
Certs: CISSP, OSCP, CRTP, eCTHPv2, eCPPT, eCIR, LFCS, CEH, SPLK-1002, SC-200, AZ-900, VHL:Advanced+, Retired Cisco CCNP/SP/DP
2021 Goals
Courses: eLearnSecurity - PTXv2 (complete), SANS 699: Purple Team Tactics (completed), PentesterLabs Pro (ongoing)
EnCase Courses: DF120 (complete), DF210 (in progress), DF310
Certs: AZ-500, SC-200 (passed), SC-300 (next), EnCE, Splunk Core Power User (passed), Splunk Enterprise Sys Admin