Job offer / not 100% sure I should except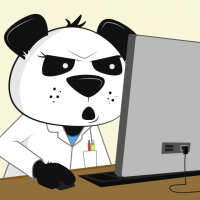 Priston
Member
Posts: 999
■■■■□□□□□□
I guess I should start with my background and my future plans.
I've got:
1 year experience as a Structured cabling technician for a company that does contract work for other companies. Most of the environments I worked in were retail.
I have a A.A.S. in networking technologies.
I have the CCENT, I plan on getting the CCNA in the next month or 2.
My ultimate goal is to become a Network Engineer.
So I got a job offer as a Technician doing structured cabling, pretty much the same thing I did in my last job but in government/business environments.
Currently I'm unemployed so I feel like I should take the job just because I don't have anything else going on for me, but on the other hand if I do take the job I'll feel like I need to give the company atleast 1 year before I move onto a better job.
Anyway I guess I should look at the pros and cons
Pros:
It's a job that pays money
It's experience working with the government
Cons:
It's a dirty and tiring job, working in the ceiling isn't always fun
If I take this job I'll kind of feel obligated to work there atleast a year.
Not sure if the work experience would really help my resume much.
The pay isn't where I want it to be.
If I don't take the job, I have enough money saved up I can wait awhile and I'll be fine, but on the other hand I'm not sure when the next opportunity will pop up again.
A.A.S. in Networking Technologies
A+, Network+, CCNA