What is an "Installation Technician" or "Serv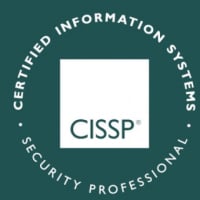 filkenjitsu
CCNA R&S, CCNA SP
Member
Posts: 564
■■■■□□□□□□
I am thinking about moving to this position within my company, but I have looked everywhere for Installation Technician and Service Technician Certifications, but have not found them anywhere!!!

I mean, When I search Google, it is HVAC certs, IPNetwork cers all called Installation Technician.

I found the MECP cert, and I know about the CompTIA one, what do they mean I have to take and pass the Installation Technician 3 test??? where are these certs!!!!!!!!!????

Qualifications:
* Minimum of three years combined experience in Installation Technician Levels I,II and III, Service Technician Level I, II and III, or equivalent experience.
* Technical degree in Electronic Communication or equivalent experience. MECP Certification preferred.
* Minimum 1 year experience Controlling Repair and Installation Workload Priorities required.
* PC and LAN experience required.
* Must pass Service Technician Level III proficiency test.
CISSP, CCNA SP
Bachelors of Science in Telecommunications - Mt. Sierra College
Masters of Networking and Communications Management, Focus in Wireless - Keller