Firewall on the same network of the Core switch and other switches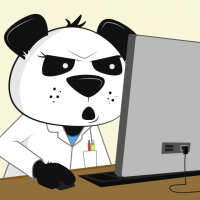 NightShade1
Product Manager
Member
Posts: 433
■■■□□□□□□□
What disasvantage can you find in this design?

For my opinion the firewall would be unecesary traffic for example maybe broadcast traffic and stuff like that

I do always do routing between the Firewall which is the edge and my Core Switch, and i got my core switch doing Layer 3 traffic.

I have seem many deployment for example

Firewall got one cable on 192.168.1.2
Core switch got a cable on that switch and got an interface vlan on 192.168.1.1
Then they got all the switches on the same vlan let say switch 1 192.168.1.3 switch2 on 192.168.1.4 and son on

What i do is
Firewall got one cable on 192.168.254.1
Core switch got an interface vlan on 192.168.254.2

Then i got my internal network on another vlan let say i got one interface vlan on 172.16.1.1 and my other swithces and my networking equipment on that 172.16.1.x vlan....

Now i would like some opinions of both approach


Advantage and disadvantage on both approaches...

I always do the second one, for the reason i said before but there should be many other reasons i cannot think of right now.... also if the design of my selection is not good you can say it and tell me why and correct me why its bad(the second approach)

All the opinions are welcome!