Tips on breaking into the industry / Being successful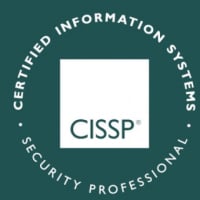 filkenjitsu
CCNA R&S, CCNA SP
Member
Posts: 564
■■■■□□□□□□
Hey, just wanted to share what I have learned over the last 3 years. You guys may already know this, but just wanted to repeat it in case anyone finds it useful.
College / Degrees:
Just decide on what you want to do. Do you want to do Computer science/engineering or do IT work? If you want CS you can do full accredited bachelors degrees online or go to a traditional school.
http://www.degreeinfo.com
is a good place to look, great message board. If you want to do IT, IS, Security, etc, you can usually get associates degrees from local community colleges and IS at certain 4 year colleges. Also you can complete many of the programs 100% online from reputable schools such as Harvard ALM and The university of Illinois. My advice is to at least get an associates, probably want to get a bachelors, good idea for a master eventually. At least an associates though.
Certifications:
Well, there are many more informed people on here than me about this, but entry level ones are great for breaking into your first IT job, A+, Net+, MCDST, MCSA (kinda entry level), CCNA (kinda entry level). At least try to get those. Then specialize. I will not go into it. but you can go into any specialization you want. but at least try to get 3, 4, or all 5 of the above certs. It is a good match with your associates degree.
Experience:
Ok, it took me a bit to get experience, but here is what I did. Started on the lowly Techsupport/helpdesk side for a DSL provider, good exp., good stepping stone for a more advance position (or you could move up to different Tiers in the company). Needed more exp. so jumped on local Volunteer opp. for PC Repair technician., eventually got another tech job doing telecommunications help desk from there, lots of opportunities to move up here while they are paying for my education.
Let me stress this: Everyone I interview with really likes that I do volunteer work. I put it on my resume just like a job, not hidden on the bottom, I mention I am a volunteer non-paid associate. Does not matter they like that I do this in my spare time for free.
here is what you do, go to Google, type in your city name then type Non Profit organization, you will usually get a website with a list of links provided from your local governments websites. Prepare a canned or personalized email with your resume attached and send it out to all of the NPO's saying that you would be glad to work for free and volunteer using your IT skills to help their organization. I just recently did this and got interesting offers to get exp doing many tasks I have never been paid to do before = EXP ON RESUME!!!!!! It is great to also to talk with some of the associate pastors at your local church and see if they need any Volunteer IT people at their organization. This is a great place to get EXP.
Online Job sites:
Read this site - awesome site!!
http://www.rileyguide.com/
All online job boards.. all of them on one list with descriptions... ALL OF THEM. -
http://www.rileyguide.com/multiple.html
Ok, Make a great resume, make a great cover letter template and a general cover letter explaining your goals and experience and why people should hire you, do not have to make it tailor made for each job because you will use it on the job sites in the cover letter section to describe yourself. Ok, now go over that list, make an account on each and ever site, sign up for them to send you a daily automatic job alert by email showing you every computer job that comes up new. This will put your resume out to thousands of peeps and you will know about every job opportunity that goes public in your local area. nice eh? Even if you do not have your degree completed or certs completed or just have minimal volunteer exp. put yourself out there.
Check your local paper and their online site every week for new positions, sometimes this is the only place these jobs are posted.
www.rileyguide.com
also has a list of TONS of recruiters and temp agencies, get all of their auto job emails and sign up at each one. You are BOUND to get a job somewhere if you do this.
You would be surprised at how many jobs no one every hears about because they did not check the right job board, some companies only use certain small job boards, etc.
say you do all this and you want to go EXTREME, sign up for Resume blaster, pay a 1 time fee to have your resume sent out to every recruiter in the country, region, etc. it costs money and is not free like the above, but with all this exposure I am sure you will break into the industry with some kind of IT job to use as a stepping stone.
Well, that is all I have, just thought I would spread the info I have learned.
CISSP, CCNA SP
Bachelors of Science in Telecommunications - Mt. Sierra College
Masters of Networking and Communications Management, Focus in Wireless - Keller