I Passed the ITIL Foundation Exam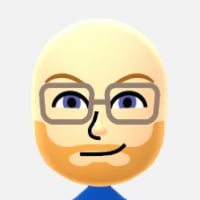 Slowhand
Bay Area, California
Mod
Posts: 5,161
Mod
"You're beginning to look dangerously like a manager, my friend."
Those were the words of a trusted former coworker after I told him the news today, that I passed my ITIL Foundation (
EX0117
) exam this afternoon. And you know what, I'm beginning to worry he might be right!

So I got a score of 83%, which I believe comes out to be 7 or 8 questions wrong out of 40. It was a quick exam, took me about 20 minutes to get through. For the most part, there weren't a whole lot of "tricky" questions, mainly they re-hashed terminology from the ITIL books and threw out a lot of best-practices type of stuff here and there to pick my brain. Since this isn't a test you can really lab for, the questions are of the type, "you know it or you don't," so it feels like the time just flies by. I'd say about 1/3 of the exam is memorization of the keywords and models, another 1/3 is remembering processes of how services are structured, and the rest is a mix of common sense and technical knowledge from security and general IT work.
Study Materials Used:
-
It took about a week of studying: I took some good notes and read through the book a couple of times over to nail down the terms and concepts. Michael Shannon does a good job of laying out the concepts, really gives you a clear picture of the service lifecycle and how the different parts fit together. The real challenge is memorizing the different steps and learning names and brand-new acronyms to add to our already-impressive list of IT terms.



Some Thoughts on the Exam and Its Target Audience


While I really like the knowledge and insight gained from this material, I'm definitely sure that ITIL is not my particular brand of vodka. I'm not sure if I'll do any of the more advanced exams anytime soon. The material was quite dry for my tastes, and since it deals primarily with the business of IT, rather than the inner-workings of technology, this is probably true for most of you who might pursue this cert after a while of working in the industry. For now, as a senior-level technology worker, this 10,000-foot view of the Information Technology Infrastructure Library is plenty, and it really does give me a nice overview of how IT is supposed to conducted as part of a bigger business-picture.
I'd strongly recommend learning about ITIL to anyone getting into IT management, senior-level or architect-level work, to consultants and to anyone really wanting to find out more about the business-end of IT. I'd also recommend it to someone who comes from a business background and is moving into a company that deals with technology or IT services, as this material gives a great deal of information about how to work with - and deal with - IT workers and all the other resources involved in our department/industry.
With that said, I do believe I can see a group of people that this exam and material is
not
suitable for: entry-level and junior-level IT professionals, as well as students in CIS or CIT programs. Mind you, it's not that I think this stuff wouldn't be helpful, but I believe that, at that stage in your career, your time is better-spent learning new technologies and learning to navigate the roles and duties of your current job. It's a time to build your technical skills and pursue certifications to that end. ITIL is kind of like security for me, it's a second-tier skill set on top of what we normally think of as IT. It's not something you start out with, in my opinion, it's something you grow into or graduate up to after spending some time in "plain" IT, doing work as a sysadmin, help desk tech, network engineer, etc. It's also the kind of material that is better appreciated the more experience you bring with you to your studies, just like security. It's only because I've been working in IT for just about 10 years now that I was able to study for and pass this exam in a week, and not spend months banging my head against these concepts trying to learn them without any real background or concept of how the bigger business of my work functions.
In shorter terms: a great cert for mid-to-senior-level IT professionals, managers, and definitely consultants. If you're just starting out, it probably won't hurt you to do a cert like ITIL Foundation, but you're probably going to benefit more from working on your CCNA, MCSA, etc., rather than try to wrap your head around management concepts at this early stage. If you've been working in the industry for 5+ years, this could be a great step up towards management or a position with a great deal more responsibility, especially if you pursue the mid-level and advanced ITIL certs down the road.