Just scheduled my second shot at 70-680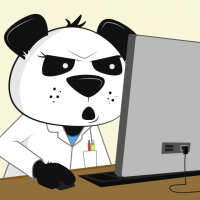 biggene
Member
Posts: 152
■■■■□□□□□□
I posted
here
about scheduling my 70-680, which I sat this morning. It don't think it was a hard test, and there weren't any questions I really wasn't prepared for, I just flopped, lol. I scored a 497 on the first shot, but just rescheduled my second shot for April 19th.
I am going to reread the Poulton book, and rewatch all of the professor messer videos again. I think what tripped me up this morning was just being nervous about this being my first exam in close to 20 years. Once I got over the nervousness, I was fine.
Oh well, all I can do is keep trying until I pass it, which is more than most people in our industry do.

Gene