MOST EFFECTIVE Study Tips/ Strategies You Use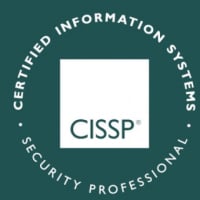 filkenjitsu
Member
Posts: 564
■■■■□□□□□□
Guys,
I would love to hear effective study methods you have found useful in your certification adventures. I think we can agree that the following attributes apply to studying for most certification tests:
1. Absorbing and remembering large amounts of detailed information.
2. Implementation practice: remembering command syntax/command implementation order, the ability to configure or implement a technology and all the details that come along with that (LABBING!)
So guys, I will start this out and share my new favorite study tactic where I have seen tremendous growth. My work purchased the INE CCNP video bootcamp series which are fantastic! What I have done is I will transfer the video set of each technology for the ROUTE exam onto my smartphone. I then take my daily one and a half hour walk in the morning (7 days a week) and will get through about two videos each day. I am currently on OSPF which as 7 videos total, the longest being 1 hour. I start playing the video on my phone, put the screen to sleep/lock it, throw the phone in my pocket with headphones on, and then just listen to the bootcamp.
I will usually listen the the same video two or three days in a row. As you can see below, I may listen to the Overview and then the SPF Calculation video after that (30 mins). Then the next day I will repeat. Then on the 3rd day I may listen to the OSPF SPF Calculation video (if I needed a deeper understanding) again, then add in the OSPF Media Dependencies video. 4th day would probably be OSPF Media Dependencies + Single Area OSPF Implementation examples (1hr 30mins total). on and on. I will be doing this for probably 2 or 3 weeks with OSPF until I have it down COLD. That is when I hit the books with GREAT understanding to pick up the minor details that could not be covered on the videos or to hear another perspective (Routing TCP/IP Vol. 1 OSPF, Cisco Foundations Guide OSPF, Cisco Certification Guide OSPF). This lets me get detailed teaching on the topic before tackling the books (which are harder for me) to get 3 or 4 different perspectives.
25
ROUTE :: OSPF Overview
26
ROUTE :: OSPF SPF Calculation
27
ROUTE :: OSPF Media Dependencies
28
ROUTE :: Single Area OSPF Implementation Examples
29
ROUTE :: OSPF Areas & LSA Types
30
ROUTE :: Multi Area OSPF Implementation Examples
31
ROUTE :: OSPF Features
This technique has saved me SO MUCH TIME! I am able to pull the phone out of my pocket while walking if there is a network diagram he is talking about that I cannot visualize in my head as he builds it verbally to the class (same with command line output highlights). This has been so effective for me as I hear an expert teacher verbally teaching a subject over and over again which makes my brain memorize so much detail I was just not picking up by reading. Also, by adding it to my exercise I have found that I am getting a lot more done each day and do not feel guilty about missing exercise or study time (more time with the wife!).
I highly recommend this method!
Ok guys, I need help. PLEASE give me reading study tips or any other practical study tips. What do you do to effectively read technical books? What do you do to summarize the information you have read into an easily digestible form to be used later rather than going through all the pages again?
Study tips on labbing?
Lets get the ides rolling!
CISSP, CCNA SP
Bachelors of Science in Telecommunications - Mt. Sierra College
Masters of Networking and Communications Management, Focus in Wireless - Keller