GNS3 to include Switching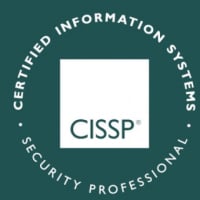 filkenjitsu
CCNA R&S, CCNA SP
Member
Posts: 561
■■■■□□□□□□
https://secure.gns3.net/switching-early-release-gns3/
Switching - Early Release GNS3
The long awaited release of SWITCHING in GNS3!
Contrary to popular belief, Switching has always been available in GNS3 - its just been hard to implement. Users would normally have to do a lot of their own programming within the existing software in order to incorporate switching systems.
So How Are We Making Switching Easier?
GNS3 1.0 is a ground up rebuild of the existing software. By doing this we are able to incorporate new features into GNS3; one of which is Switching. Switching features will be based on existing technology that is available. We will be incorporating this technology into GNS3.
What Are The Capabilities of GNS3 Switching?
The switching capabilities in GNS3 should be enough to master CCNP SWITCH as well as work towards your CCIE; all without ever having access to a physical switch. Since we are in development phase, this functionality could change as we build it out.
Switching in the new GNS3! – TWEET THIS NOW
When Can I Get The New GNS3?
The new GNS3 won't be released until Late 2014 – BUT DON'T WORRY – You can get Early Access to the software starting November 20th. Access to the software is INVITE ONLY.
How Can I Get An Invite?
Invites to the Early Release of the new GNS3 software will be limited. We will be sending them out through email. You can enter your email below and we will contact you if there are invites available.
Enter Your Best Email
Copyright © 2007-2013 GNS3 - All Rights Reserved - News Feed - Contact us
Privacy Policy - Opt-out policy
CISSP, CCNA SP
Bachelors of Science in Telecommunications - Mt. Sierra College
Masters of Networking and Communications Management, Focus in Wireless - Keller