BitLocker Decryption Keys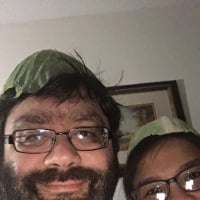 NavyMooseCCNA
CCNA R&S, ITIL, Security+
ZZ9ZZA
Member
Posts: 544
■■■■□□□□□□
Good Afternoon,

My company does not have an AD controller, but we do use Office365. I was tasked to build several laptops and when prompted I told the OS that these PCs are being used at work. I was prompted for my user name and password and everything installed fine. I did see in various places AzureAD\username that showed my user name. I did a little reading and I saw that even though we don't have our own AD per-say, all Office365 customers do have a stripped down AD provided by Azure. My manager tells me it isn't configured. Each user has a local account they login to their PC with that is in the local administrators group.

I am currently working on a document detailing the procedure to recover the contents of our PCs, which have BitLocker running. I have printed the recovery keys for all the PCs and they are stored in a safe location.

When I configured BitLocker on these PCs I was not asked to create a PIN or a password to unlock the PC. My local PC, which is one of the ones I configured is telling me there are settings for BitLocker which are managed by the SysAdmin. My manager doesn't know what this might be, since we don't have AD running.

I am asking if anyone has any suggestions on how to do the actual decryption with the backup keys I have? All the documentation I have been finding talks about an AD environment.

In addition, can anyone tell me what the AzureAD can actually do? Even a link showing at the Dummies level what this can do. I have a little familiarity with "real" AD, I'm more of a Cisco guy than I am a Windows guy and never got any training or experience with anything other than adding users in AD.

Thank you!
'My dear you are ugly, but tomorrow I shall be sober and you will still be ugly' Winston Churchil