Unemployed for one month and five days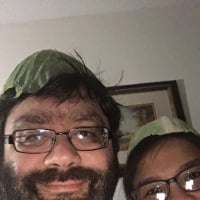 NavyMooseCCNA
CCNA R&S, ITIL, Security+
ZZ9ZZA
Posts: 543
Member
■■■■□□□□□□
Hello Everybody,

On Friday afternoon I interviewed for an Information Security and Compliance Analyst position near Boston. The interview was fantastic and they extended me an offer while in the office. The salary is well within the market rate for the area and the benefits are great and I start working on Wednesday. The only downside is the distance and working in a state I don't live in. 

I am beyond excited that I was unemployed for such a short time. I am still pinching myself to make sure this is real.

For those who are unemployed, there are jobs out there, just keep plugging away, keep studying, and don't give up! My wife was a hugely supportive, which made things a lot easier.
'My dear you are ugly, but tomorrow I shall be sober and you will still be ugly' Winston Churchil