Thought I would share this with you all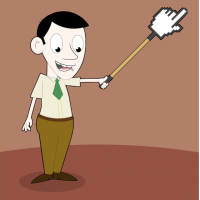 DatabaseHead
CSM, ITIL x3, Teradata Assc, MS SQL Server, Project +, Server +, A+, N+, MS Project, CAPM, RMP
Member
Posts: 2,539
■■■■■■■■■□
Recently applied and received an interview. This involved a 1 hour phone screening and then a 2 hour in-person interview. They said they really liked me and wanted me to come in for an interview to meet the team and CIO.

The HR gal fired an email ~1 day later asking me what worked for me, I said Tuesday or Wednesday would be perfect, keep in mind this was already Thursday afternoon, so the time frame is more than acceptable.

One catch this was going to be a half day interview, meet the team etc so I would of been forced to use leave, I am okay with that. Well......... Nothing was mentioned about base pay, so I said in the email I would like to make sure the salary range was in the same park.

That was the kiss of death lol. I like my job a lot so I just laughed it off but I thought that was odd.

Maybe I broke some rule I missed in school ha.

Anyway curious to see your thoughts or rationale behind this. If I did break some egregious rule then please do tell.

But for the life of me, I swear I don't know if I could stomach burning 4 hours of vaca to interview for a job that could potentially pay jack crap........

Oh one last thing, the application asked me what I was making but didn't ask a range so I really didn't know....... I did a search on Indeed using the salary filter but that isn't always perfect, I believe it estimates if there is no salary associated with that company and job title.

Thanks.....