Not getting the right equipment for your job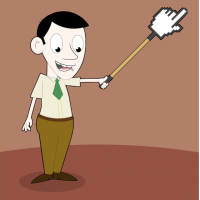 DatabaseHead
Member
Posts: 2,745
■■■■■■■■■■
Just curious if anyone ever ran into this.

I started a new gig and after countless request I am still rocking a 14.5 inch laptop monitor. The problem is my neck is starting to hurt (years of computing I suppose) and now they are starting to load me up with some deliverables, but still the laptop. I followed up with management even going one level up.

Still nothing, the laptop.

Anyone ever run into something like this, where you are working below minimum standard (in regards to equipment)?

This is big deal to me, I go to an upper cervical specialist to treat my C1/C2 which has been a MAJOR blessing! But it's all for nothing if I have to hunch over a laptop like some salesman all day..........