Passed ICND1 100-105 today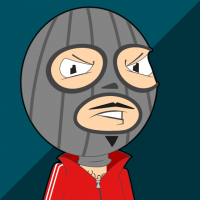 H3||scr3am
Member
Posts: 564
■■■■□□□□□□
Woot!

Just got back from the exam center, I've been working on this on and off for a full term at WGU, but due to some issues at work, and real life I kept getting torn away from my studying, so it was a long and hard fought journey to this pass today.

Study Materials:
Cisco Press ICND 100-105 hard cover
Exam Cram ICND1 100-105 soft cover
CBT Nuggets
Boson Exam Sim
Boson Net Sim

read the cisco Press book cover to cover, that took a while and in total I've likely read it a few times due to the interruptions/restarts with my studying... took hand written notes while reading, and performed all of the built in chapter questions. Proceeded to try to jump straight to Practise exams, and got ~700s (based on Boson Test Engine), was doing poorly in routing, so read the exam cram chapters that pertained to that, and began labbing. performed all labs, redid Boson exams, in 750-800 range scores... never got that needed 832+ within Boson...

scheduled the exam, and continued to cram, lab, and subnet every day, as well as work on what I needed to jot down for subnetting calculations, etc.

On to ICND2...Ugh....