eCPPT Gold Passed 6/4/2018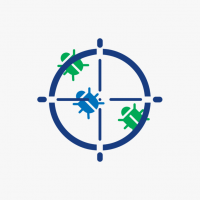 chrisone
Senior Member
Member
Posts: 2,277
■■■■■■■■■□
Just got the email today that I passed the eCPPT Gold certification. It is version 1, as the new course just came out during the middle of my test.

It was a journey, but I am happy with the entire course and certification attempt. The course did a very good job but like all forms of testing you should understand sometimes you may need to hear someone else's explanation of said technology/topic. That being said I didn't really use any external sources of study other than running through pentester academy's Exploiting Simple Buffer Overflows on WIN32. Even before using the pentester course, I had already ran through the PTP course materials, labbed, and understood the buffer overflow materials on PTP. I just supplemented further practice with the pentester academy course, and even then I only went through half of the pentester academy course, so I still need to finish it on my own personal account. I did not really learn anything new on the pentester course, but it did help to hear another viewpoint and strategy.

There is no substitute for working hard, failing forward, getting back up, owning and passing the exam.

Time line of my progress:
2013 PTPv3 purchased
2014 PTPv3 failed first attempt. (Failed, was fustrated and quit because I was a network engineer focused on cisco exams.
2014 PTPv3 retry, expired. (I didn't care I had my sights on my career "network engineering", hacking courses were just for fun.)
2016 Upgraded to PTPv4 (I now work in security, but delayed studying PTP because I was focused on CISSP, LFCS, and renewing my cisco certs)
2018 PTP second attempt, failed. (Its a personal mission now!)
2018 PTP third attempt, passed! (ah!!!! Finally!)

Whats next:
Well I just started PWK and I am hoping to obtain the OSCP around September October.
I want to start CTP in October if all goes well with the OSCP. Then OSCE by 2019 feb/march
I am also looking at the doing the ARES course from eLearnSecurity. I bought it back in the day and feel like it will be a fun challenge as well.
Going to look at SLAE from pentester academy too.

It is a lot to tackle but that is what motivation does to crazy people like us lol

Thanks and best of luck to those tackling eCPPT v1 or v2!
Certs: CISSP, EnCE, OSCP, CRTP, eCTHPv2, eCPPT, eCIR, LFCS, CEH, SPLK-1002, SC-200, SC-300, AZ-900, AZ-500, VHL:Advanced+
2023 Cert Goals: SC-100, eCPTX