Security career advice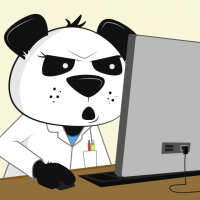 triplea
Member
Posts: 190
■■■■□□□□□□
Hi,

I've been looking to jump over to InfoSec. However although working with the InfoSec guys and being a system admin I am finding it hard to make the transition. There are roles but there not that many without direct experience. ( Im SSCP and Sec+ and help the InfoSec team out a lot but Im still a system admin at the end of the day )

Now the original plan was to do something like a security engineer transition but Im hopefully being offered a Security Officer role ( doing 2nd interview tomorrow as a face to face ). I like many parts of that role but its mainly not technical. Do that role for 18 months and hopefully grab either a cissp or some more tech certs. Hopefully means as an IT Security officer I may bypass the majority of HR filters. Feel I could get some good cross training there as will cover things like DLP etc.

Do you think this is a valid career path or hold on? ( I may well enjoy that role and not want to leave anyway )

Thoughts please?