Refurbished Macbooks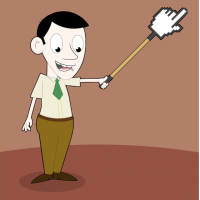 DatabaseHead
Member
Posts: 2,745
■■■■■■■■■■
My daughter is getting an internship this year as a digital marketing analyst.  Psycho dad did some networking and found a taker, (actually my daughter did it on her own, I just fostered the final touches).  She has done well and hasn't asked for much.  I want to get her something and she has stated she wants a Macbook.  I'm a Windows guy and only own an iPhone so I am a bit lost with these products.  I was looking around and it looks like they refurb all the way back to 2014.....   What's a reasonable make and model that can perform.  

She will be managing a website for one of the local politicians and for a workout company, along with creating social media present for the workout company, the usual suspects......   It's kind of funny, she is 16 and starting to 1099 already, i'm extremely proud.    

Sorry.....  Really proud, anyway just curious which one you would recommend.  I was thinking my budget would be around 1200, but if I can come in below that and still provide a decent macbook that would be cool. 

Thanks!