[Video] The role of IT certifications | Cyber Career Forum - Jason Dion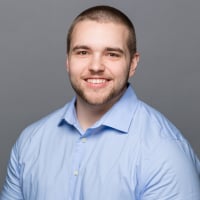 Infosec_Sam
Security+, CCENT, ITIL Foundation, A+
Madison, WI
Admin
Posts: 511
Admin
How has your perception of certifications changed over the years? What role to certs play in IT?

In 
this week's episode
, Infosec Skills author Jason Dion sets out to answer that question. He talks about why you should be getting certifications and if they would be beneficial to your job prospects. For some, certs are the way to go. For others, maybe it's just a matter of building up some more experience in an entry-level IT job. If you like the video, be sure to check out 
the rest of the playlist
, and be on the lookout for more guests coming soon!
If you have a question you'd like answered in a future episode, comment below and I'll be sure to feature it at a later date!