Sanity Check - Job Offer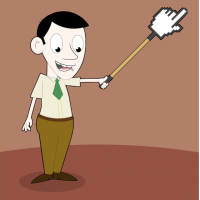 DatabaseHead
Member
Posts: 2,751
■■■■■■■■■■
My go to guys and gals for potential offers.  

I am currently in a position right now with a healthcare provider(s) have been in this position for ~17 months.  I recently had a bank reach out to me, large scale for another position, very similar to what I am doing now.  

Current Company
No paid holidays, on the nursing schedule lol.  So if we want to take off December 25th, PTO.  We get ~6 hours per 2 weeks.  No bonuses  60% remote

New offer
Paid holidays, it's a bank.  Plus additional PTO obviously, total days off per year = 26 days with PTO, whereas current job ~19.5.  Pay is only about 2% increase but.....   The new offer has a 10% bonus structure, of course prorated for myself.  Also after I get acclimated the role is 100% remote, sometimes 80% if there is a special meeting.  

The interview went well he and I hit it off.  We literally had a phone call and it was done.  Since it is banking I do feel I have a lot more upward growth, with my business BS and MS.  At the hospital a lot of the positions even some of the IT position like to have former healthcare professionals fill those roles.  Pharmacist etc...   Weird but for instant some of the EHR systems require a pharmacist due to the drug libraries in the database.  You run into those constraints a lot in healthcare I am finding out.  

Anyway I just wanted to throw this out there and see what you thought.   

And there is always this horrible project I am given October and November that requires a ton of time, like 60 hours a week....   

One of my big concerns leaving is I always felt like I always chase the carrot, a lot times it's been a good thing others not so much.  I am a little bit gun shy but all signs so far seem to point that the new role aligns with a lot of my skills.  

Building automation tools, even POC type tools like MS Access
Understanding relational databases to get access to other system and use for our team, reported, analytics.
I made it very clear my banking knowledge was 0 on the call, he said it was no issues and that the team is currently operational and I wouldn't be coming into a firestorm.