It's Miller-Time. . .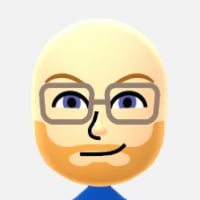 Slowhand
MCSE: Cloud Platform and Infrastructure / Core Infrastructure, MCSA: Windows Server 2003/2012/2016
Bay Area, California
Mod
Posts: 5,161
Mod
Yup, today's going to be one of those drinkin' days. I'd saved 70-270 for last on my path to MCSA, and I finished it today with a respectable score. So that's 70-270, 70-290, 70-291, and Security+. I think it's about time I take a break from the Microsoft tests for a few months. I think I'm going to spend a few weeks studying for Linux+, (I've been moonlighting,) and then head down the road to CCNA, (yup, more moonlighting when I was supposed to be working on the Windows Server stuff.) After that's over with, I'll get back to the MCSE track. After that, who knows. . . (who am I kidding? Sun Certified Solaris Administrator, here I come. . .)

But, for now, it's drinky-drinky time. I don't drink Miller, but I think the sentiment fits.